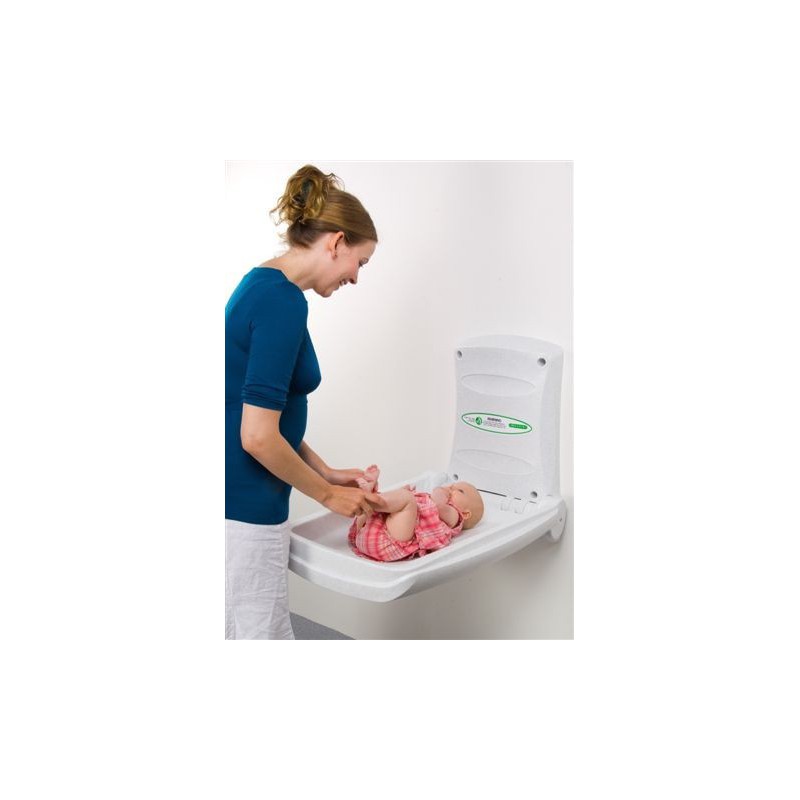  
Vertical changing table MV64W
Vertical changing table
Space-saving where wall space is limited.
Fits the smallest wahsrooms
Model : MV64W
Extra deep sides increase safety and eliminate the need for straps.
The unique hinge construction eliminates finger straps even during opening and closing.
Superior integral strength, with stainless steel reinforced hinge, withstands static loads in excess of 100 kgs.
Hygienic easy-clean surface.
Easy to install with the fixing kit supplied.
Total weight : 10 kgs, 1 table per carton,
Fully compliant with European standard EN 12221/1 and 2 (2008).
Technical sheet