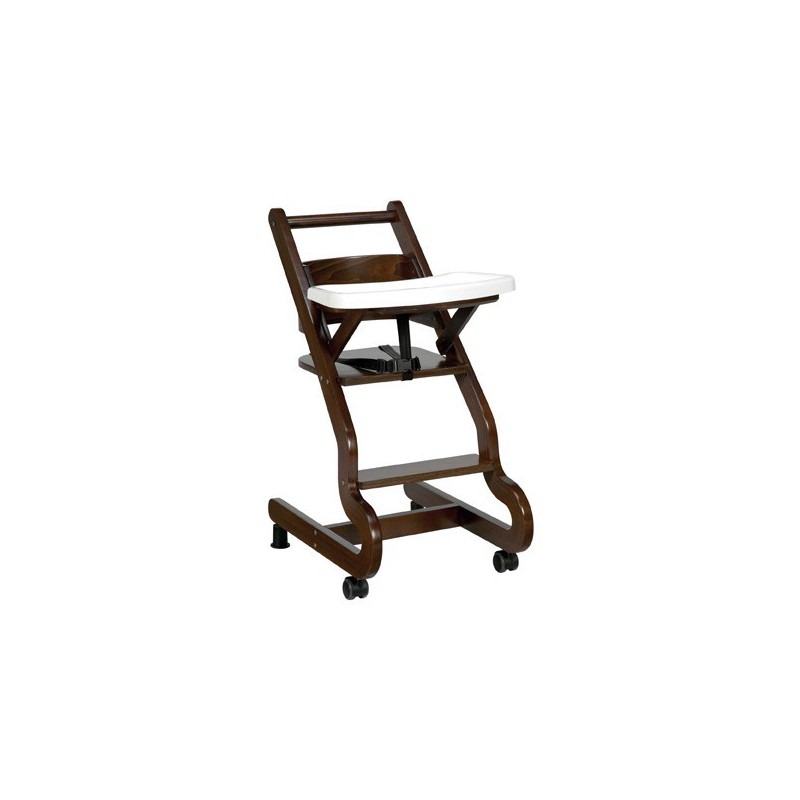  
Prestige dark beech
PRES-DK
PRES-R
PRES-BL
PRE-CL
PRES-DK
Model : PRE-DK
Dark beech high chair with fixed tray and 2 casters in front and 2 glides at rear,
 For professional use. This high chair cannot be stacked.
 Other colors available only on order (minimum order : 100 units)
Available in natural (model PRE-CL)
Easy to clean,
Height : 86 cm, Base 64 x 42 cm, 5 cm casters, Net weight : 10 kg          
1 chair per carton 72 x 49 x 94cm
Meets European standards.